Too Cool For School Egg Cream Mask Hydration Set
This To Cool For School Egg Cream Hydration Mask Set features an ultra-soft microfiber sheet masks drenched in egg extracts, coconut water, niacinamide, and other botanical extracts to deliver ultimate hydration, nourishment, and brightening benefits. Coconut water provides hydration and quickly penetrates into skin. Niacinamide and camu camu extract are rich in vitamin C to brighten the overall appearance of skin, while egg extracts nourish. Actives are delivered through a skin-fitting microfiber, which comfortably adheres to all facial contours. In as little as 20 minutes, skin appears more visibly radiant and glowy, and feels well hydrated and nourished.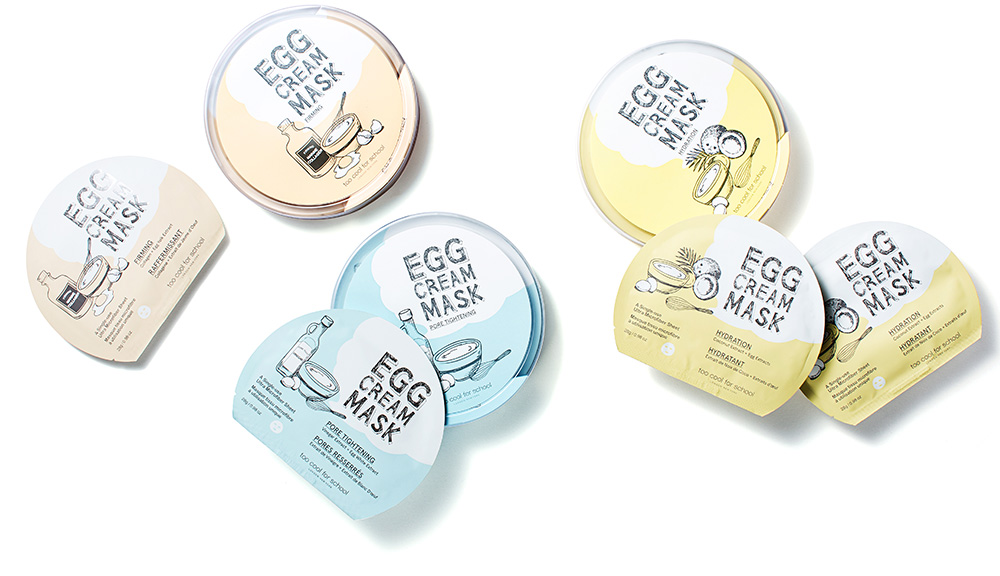 How to use: Open the package and place the fabric on the face evenly. Hold the mask on face for 10-20 minutes, then gently remove. Massage the active substance left on the face until it is completely absorbed. After the mask, add serum or face cream if necessary.

Size: 5x 28g