Coconut Pure Soothing Gel is a quickly-absorbing, menthol-free soothing and cooling gel formulated with coconut water for overheated, sun-damaged, and sensitive skin in need of a SOS treatment. After sun care soothing gel cools down overheated and irritated skin from damaging and painful sun exposure. Formulated without harsh and drying alcohols or menthol, this gentle and innovative formula uses 'liquid ice' technology, which allows entry of calcium ions on sensing change in temperature. Water-textured gel quickly absorbs into skin with no sticky finish, no balling or peeking off effect which means you will be back to being beach ready in no time!
Good for sensitive skin. Solution for sun burn, overheated skin, redness.
How to use: Apply liberally on overheated face and body after sun exposure, or sensitized skin.
Main active ingredients:
Seaweed
Coconut
Extremely moisturizing oil with distinctive aroma that protects the skin from the harmful effects of the surrounding environment. Coconut oil gives dry and damaged skin new vitality.
Size: 110ml
Aqua/water/eau, Methylpropanediol Pentyleneglycol, Butlylene Glycol Bis-peg-18 Methyl Ether Dimethyl Slane, Sacchar Omyces Ferment Rltrate, Carbomer, Phenoxyethanol Gellan Gum, 1,2-h Exanediol, Dipropylene Glycol Glycerin, Centellaasiatica Extract, Fic Us Carica (Fig) Fruit Extract, Algae Extract(Laminariajaponica), Betaine, Cocos Nucifera (Coconut) Water(1 ,000ppm), Ecupta Prostrata Leaf Ext Ract, Amafanthus Caudatus Seed Extract, Ulmus Davidiana Root Extra Ct,acrylatescc10- Alkyl Acrylate Cros,spolymer, Tromethamine, Peg-40 Hydrogenated Castor Oil Ethylhexylglycerin, Trisodium Edta, Chon Druscrispus Powder, Fructcoligosaccharides, Agar, Beta-glucan, Fr Agrance/parfum, Lecithin, Hydrogenated Lecithin, Titanium Dioxide, Men Thyl Fca Ethyl Menthane Carboxamide, Hydrolyzed Hyaluronic Acid, Algin, Ceramide Np, Cocos Nucifera (Coconut) Fruit Extract(2.5ppm)
Best seller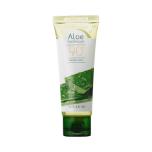 Item:
12221 ,
Qty:
In Stock
UUS RF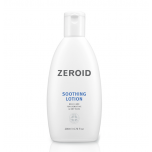 Item:
70572 ,
Qty:
In Stock
22,90 €
UUS RF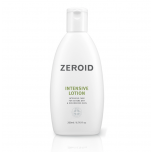 Item:
70612 ,
Qty:
In Stock
42,90 €