Beauty of Joseon Ginseng Essence Water 150 ml
Price:
17,90 €
119,33 €/l
Ginseng essence water contains 80% of ginseng water and focuses on the benefits of ginseng itself, giving sufficient moisture and nutrition to the skin. It fills moisture and nutrition firmly to help keep your skin moisturized for a long period of time.
This essence is for skin that is oily outside but dry inside, and for sensitive skin easily damaged by external factors.
It also contains 2% of Niacinamide and 0,04% of Adenosine for the further benefits of sebum control, and anti-wrinkle.
How to use:
1. Use it as Toning water: Wet a cotton pad with it and gently wipe it from inside to the outside of skin to smooth out the skin texture.
2. Use it as Cleansing water: After washing your face with cleansing foam, mix the toner in clean water at a ratio of 9:1 to finish with toner cleansing.
3. Use it as Moisturizing essence: Take product on your hands and let it absorb into your skin to replenish moisture.
4. Use it as Moisturizing mist: Put it in a mist container and spray it frequently as a toner mist when the skin is dry.
Panax Ginseng Root Water, Butylene Glycol, Glycerin, Propanediol, Niacinamide, 1,2-Hexanediol, Water, Hydroxyacetophenone, Glyceryl Glucoside, Xanthna Gum, Panthenol, Dipotassium Glycyrrhizate, Allantoin, Adenosine, Panax Ginseng Callus Culture Extract, Theobroma Cacao(Cocoa) Extract, Dextrin, Glucose, Panax Ginseng Root Extract, Panax Ginseng Berry Extract, Lactobacillus/Panax Ginseng Root Ferment Filtrate, Sodium Hyaluronate, Ethylhexyglycerin, Disodium EDTA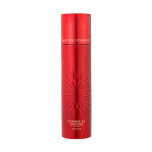 Item:
1000100432 ,
Qty:
In Stock
69,90 €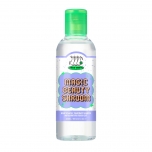 Item:
1012100006 ,
Qty:
In Stock
22,90 €