Mask Sheet with WH factor ingredients and fine sheet provides vitality and energy on the skin. High fit elastic sheet provides nutrition essence deep into skin. Albutine extract provides vital healthy skin care. Plant ingredient provides moisture shield and soften skin gently.
How to use: Apply mask to a clean face. Leave on for 15-20 minutes.
Recommendation: For daily skin care we recommend Power 10 skin brightening serum and green tea for face cream.As an additional treatment, we recommend using a Power 10 skin-light mask once a week.
Albutine, Natural Complex(lemon balm extract, oregano leaves, lavender, eucalyptus leaves, peppermint leaves, Unscented geranium, tea tree leaves)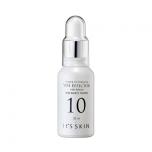 Item:
11218 ,
Qty:
Out of Stock
19,50 €
Item:
11134 ,
Qty:
In Stock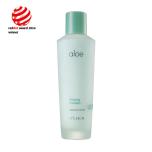 17,90 €