The E NATURE mini product kit is the perfect travel companion with handy luggage items. The Trial Kit is a great way to try out different products of E NATURE Natural Cosmetics to find your favorites.
E Nature products do not contain ingredients of animal origin, parabens, mineral oils or artificial fragrances. The products have been dermatologically tested and no animal tests have been performed.
Kit contains:
E NATURE Squeeze Green watery toner (15ml) nourishes skin, balances sebum production and relieves acne discomfort. It has antibacterial effect and narrows pores.

E NATURE Squeeze Green watery emulsion (15ml) It has a light texture, quickly absorbs and does not leave the skin oily.

E NATURE Squeeze Green watery gel cream (15ml) regulates the normal functioning of the skin, contains chlorophyll, birch sap, hyaluronic acid and cabbage and parsley extract. These natural extracts contain vitamins A and C, which smooth and brighten skin tone.

E NATURE Marshmallow cleansing foam (10ml) is a creamy facial cleanser with a dense and rich texture, massaging to form a dense foam that absorbs excess sebum, dead skin cells and makeup.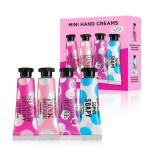 Item:
12111 ,
Qty:
Out of Stock
12,90 €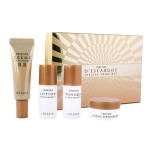 Item:
40005 ,
Qty:
Out of Stock
11,90 €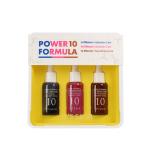 Item:
40011 ,
Qty:
In Stock