Spinach is good for our health, but many of us do not know that Spinach can also give us glowing skin. Mask contains Spinach which is called ´the King of Vegetables´ with plentiful vitamin C making skin bright and moist.
By using fabric with excellent water absorption and adhesion, it swiftly transmits the active ingridients of essence to the skin.
How to use:
Thoroughly cleanse and dry face

Take out and unfold the mask and apply it on your face

Wear the mask for 15-20 minutes

Peel off slowly from the edges

Massage remaining serum into face and neck
25g
Spinach is a powerhouse of nutrients. It contains Vitamin K, Vitamin A, Vitamin C, Vitamin B1, B2, B6, Manganese, Folate, Iron, Calcium, Magnesium, Potassium, Protein, Phosphorous, Zinc, Omega-3 Fatty Acids etc. Spinach also contains beta-carotene, which has antioxidant properties that helps in repairing the damaged skin. All the nutrients present in spinach are not only beneficial for our health, but they also show their effect on the skin and keep skin disease free, glowing and youthful.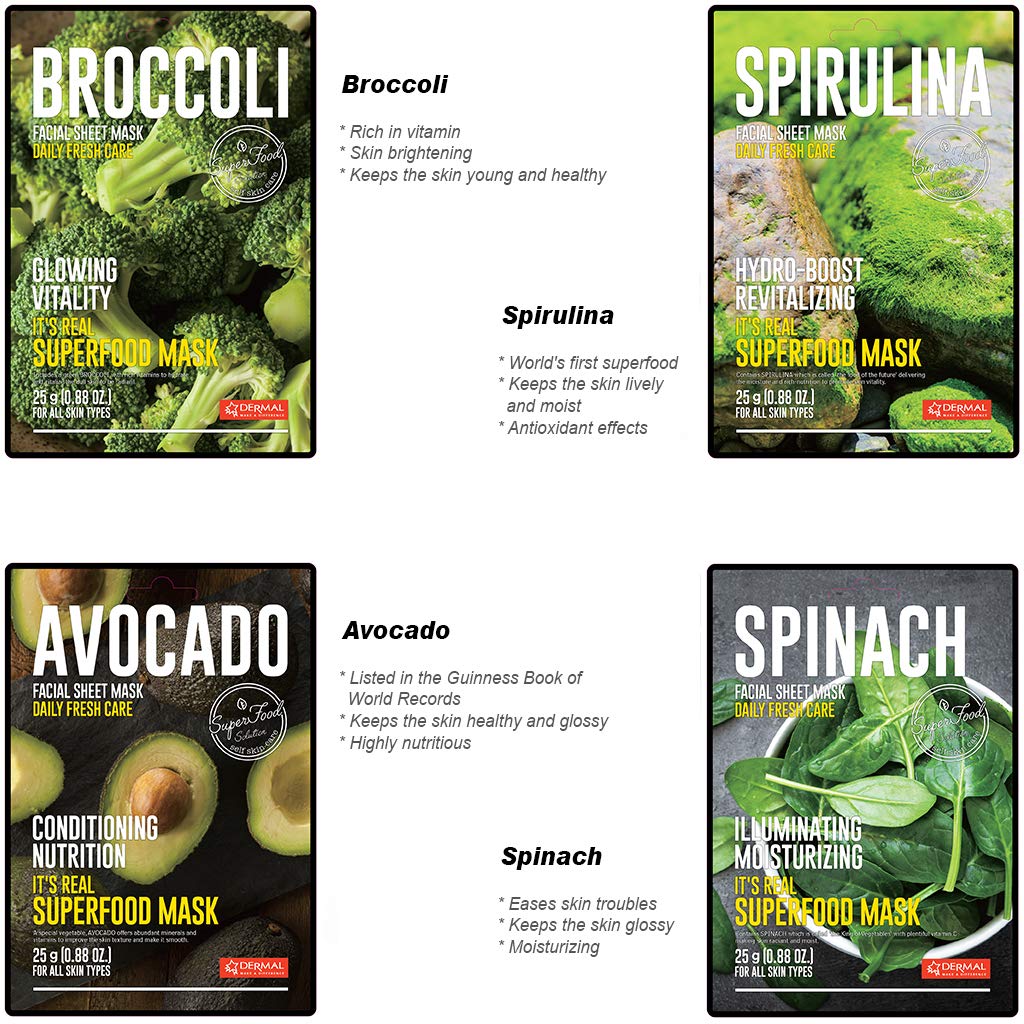 Water, Glyserin, Propanediol, Ethanol, 1,2-Hexanediol, Panthenol, Betaine, Sodium Hyaluronate, Tromethamine, Ceteryl Olivate, Sorbitan Olivate, Acrylates/C10-30Alkyl Acrylate Crosspolymer, Biosaccharide Gum-1, Carbomer, Ethylhexylglycerin, Butylene Glycol, Spinacia Oleracea (Spinach) Leaf Extract (1,000ppm), Fragrance