STAY Well Vegan mustikamask on immutatud mustikaekstrakti ja B-vitamiiniga. Sisaldab rikkalikult antioksüdante, mis elustavad ja puhastavad teie nahka.
Mask on rikastatud veel looduslike ekstraktidega (salvei, lavendel, rosmariin, kummel, vaarikas jne), mis taastab naha loomuliku niiskustasakaalu, muutes naha nooruslikuks ja pehmeks.
Kasutamine: 1. Puhastage nägu ja kuivatage. Asetage kangasmask ühtlaselt näole; 2. Hoidke maski näol 15-20 minutit ja seejärel eemaldage; 3. Masseerige õrnalt, kuni nahale jäänud toimeaine on täielikult imendunud.
Soovitame kangasmaski kasutada 2-3 korda nädalas. Kasuta koheselt kui avad maskipakendi.
Maski eesmärk on lisada nahale elujõudu ja puhastada.
Kogus: 20g
*VEGAN *CRUELTY-FREE *FREE OF ESSENTIAL OILS *FREE OF NANOPARTICLES & MICROPLASTICS *FREE OF SILICONE, PARABENES & PEG *MADE IN KOREA
Mustikaekstrakt sisaldab rikkalikult C- ja E-vitamiini, antioksüdante, aminohappeid ja rasvhappeid. Toidab, niisutab, pehmendab, ahendab poore ja silub kortse.
B-vitamiin toniseerib, parandab naha vastupanuvõimet väliskeskkonna kahjulikele mõjudele ja vähendab stressi mõju. Reguleerib naha rasueritust ja pärsib komedoonide teket. Nahk muutub pehmeks, elastseks ja on terve väljanägemisega.
Aqua (Water), Glycerin, Methylpropanediol, Salvia Officinalis (Sage) Leaf Extract, Lavandula Angustifolia (Lavender) Flower Extract, Rosmarinus Officinalis (Rosemary) Extract, Chamomilla Recutita (Matricaria) Flower Extract, Cymbopogon Schoenanthus Extract, Rubus Idaeus (Raspberry) Fruit Extract, Rubus Fruticosus (Blackberry) Fruit Extract, Euterpe Oleracea Fruit Extract, Vaccinium Myrtillus Fruit Extract, Vaccinium Macrocarpon (Cranberry) Fruit Extract, Ribes Nigrum (Black Currant) Fruit Extract, Vaccinium Angustifolium (Blueberry) Fruit Extract, Panthenol, Allantoin, Betaine, Ascorbic Acid, Sodium Citrate, Hydroxyethylcellulose, Polyglyceryl-4 Caprate, Disodium EDTA, Hydroxyacetophenone, 1,2-Hexanediol, Parfum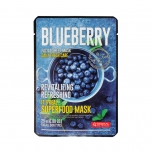 Tootekood:
11986 ,
Laoseis:
Laos
1,79 €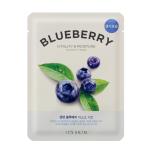 Tootekood:
11317 ,
Laoseis:
Laos
1,95 €
Soodus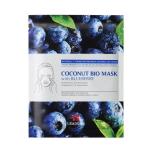 Tootekood:
11918 ,
Laoseis:
Laos
Tootekood:
12041 ,
Laoseis:
Laos
2,49 €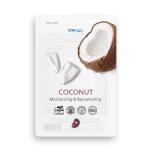 Tootekood:
12033 ,
Laoseis:
Laos
2,49 €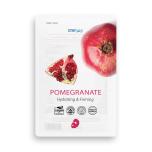 Tootekood:
12031 ,
Laoseis:
Laos
2,49 €