EXP 10/2021
When your skin needs that extra glass of water, quench the thirst with When The Last Choice.
Flakes and patches have no chance with When The Last Choice. Drink it up!
The soft, jelly like mask sheet is made from coconut juice and is infused with light, comforting serum. When The Last Choice contains sodium hyaluronate and saccharide isomerate to help keep skin moisturized. All When masks contain hyaluronic acid and ginseng extracts to help keep skin healthy.
How to use: 1. Clean and dry face. 2. Open the pouch and unfold the fabric mask. Remove film. 3. Adjust sheet mask evenly on your face, smoothing the mask top to bottom. 4. Remove mask after 30 minutes and massage remaining serum on to your face and neck.
The mask is for single use immediately after opening the package.
Size: 23ml
Main active ingredients:
SACCHARIDE ISOMERATE - The saccharide isomerate is a moisturizer made from natural sugars that creates a natural bond to the keratin in the skin, which is why it is also called a moisture magnet. The effect lasts up to 72 hours. Moisturizing, anti-bacterial, prevents the skin from drying out. Water binder in leather.
ACHILLEA MILLEFOLIUM EXTRACT - Yarrow contains cleansing, toning and healing properties, has a calming effect and stimulates the micro-circulation of the skin.
CHAMOMILLA RECUTITA FLOWER WATER- Chamomile has an anti-inflammatory and soothing effect. Suitable for dry skin, dermatitis, acne, burns and inflammation. Chamomile has an aroma that relieves anxiety and stress.
SODIUM HYALURONATE- Hyaluronic acid is a naturally occurring acid in the skin that makes the skin smooth and wrinkle-free. Hyaluronic acid protects the skin from the damaging effects of free radicals and stimulates skin renewal processes. As you age, the amount of hyaluronic acid in the skin decreases, wrinkles appear, the skin becomes drier and loses its youthful tone and elasticity. Hyaluronic acid reduces moisture evaporation in the skin, promotes the synthesis of collagen and elastin, and protects the skin from UV radiation.
PANAX GINSENG EXTRACT - Ginseng tones and revitalizes skin, regulates sebum secretion. Ginseng contains phytonutrients that stimulate blood circulation and help fight aging. Jojoba oil moisturizes and softens the skin, slows down the aging of the skin by absorbing into the deeper layers of the skin.
AQUA (WATER), BUTYLENE GLYCOL, GLYCERIN, DICAPRYLYL CARBONATE, CHAMOMILLA RECUTITA FLOWER WATER, POLYACRYLATE 13, SACCHARIDE ISOMERATE, CITRUS GRANDIS SEED EXTRACT, BAMBUSA TEXTILIS STEM EXTRACT, PINUS PALUSTRIS LEAF EXTRACT, CAPRYLYL GLYCOL, POLYISOBUTENE, ETHYLHEXYLGLYCERIN, ALCOHOL, 1,2 HEXANEDIOL, POLYSORBATE 20, SORBITAN ISOSTEARATE, PHENOXYETHANOL, SODIUM HYALURONATE, ARNICA MONTANA FLOWER EXTRACT, ARTEMISIA ABSINTHIUM EXTRACT, ACHILLEA MILLEFOLIUM EXTRACT, GENTIANA LUTEA ROOT EXTRACT, CITRIC ACID, SODIUM CITRATE, DISODIUM EDTA, COLLOIDAL PLATINUM, PANAX GINSENG EXTRACT, PARFUM (FRAGRANCE), LIMONENE, LINALOOL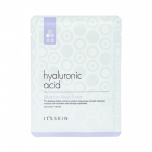 Item:
11395 ,
Qty:
In Stock
2,20 €