An exclusive Heel Mask for callus care that removes stubborn dead skin from the heel!
Exfoliating Heel Mask provides intensive care to the heel area, where the callus is mainly produced, and returns it to its neat and pure condition as if it were a baby's foot. It is a triple care mask that can enjoy three effects simultaneously: skin exfoliation + skin softening + moisture soothing.
How to Use:
1. Open the package, take out Exfoliating Pad and put it on the heel in the same direction as the picture.
2. Unfold the Protecting Fabric and wrap it over the Exfoliating Pad. Attach Fixing Label to fix them.
When applying Protecting Fabric, as shown in the picture, the "Heel" part should go towards the heel.
*After applying, make sure wash your hands with lukewarm water.
3. After 60minutes, remove Protecting Fabric and Exfoliating Pad and wash your feet with lukewarm water.
4. Calluses start peeling off in 3 to 5 days after use. Nearly all calluses will be removed in a further 3 to 5 days depending on their thickness. Do not use a callus remover or pick on calluses when they start peeling off.
2x9g (1pair)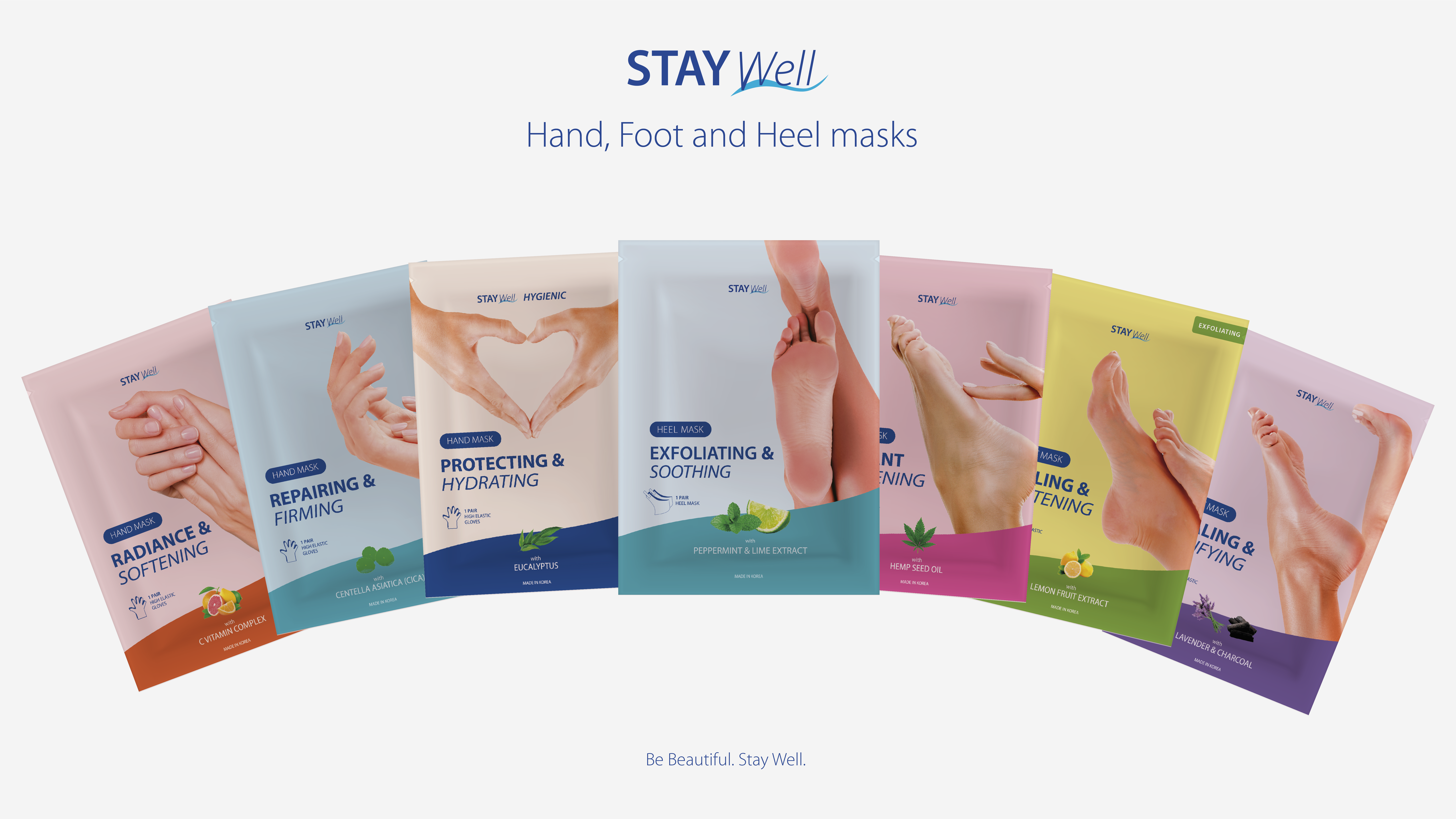 Alcohol Denat., Water(Sparkling Water 100ppm), Glycolic Acid, Lactic Acid, Propylene Glycol, Isopropyl Alcohol, Sodium Hydroxide, Urea, Betaine, Citrus Aurantifolia (Lime) Fruit Extract, Mentha Piperita (Peppermint) Leaf Extract, Citrus Limon (Lemon) Fruit Extract, Acer Saccharum (Sugar Maple) Extract, Vaccinium Myrtillus Fruit/Leaf Extract, Saccharum Officinarum (Sugarcane) Extract, Citrus Aurantium Dulcis (Orange) Fruit Extract, Pyrus Malus (Apple) Fruit Extract, Salicylic Acid, Menthol, PEG-60 Hydrogenated Castor Oil, Disodium EDTA, Fragrance(Parfum), Limonene, Linalool, Geraniol, Citral, Citronellol