Simply When Future Fresh Ultra soft, cotton linter Bemliese™ sheet mask is soaked in light, refreshing essence formulated with Honey Extract and Betaine Salicylate to help gently exfoliate and smooth out dry, rough skin.
Simply When® is the mass-market friendly line by the makers of premium mask brand When for younger consumers looking for 'affordable luxury'. Simply When® uses an ultra-soft, bio-degradable and eco-friendly Bemliese sheet, which is proven to be the most comfortable and effective fabric sheet in the market. Made only with baby-soft cotton linter, the fabric is light and breathable - just like your skin.
When® mask sheet is infused in gentle, lightweight serum with carefully selected top quality ingredients to offer you a refreshing 20-minute "Mini Spa On-the-Go' experience - every time, everywhere, whenever your skin needs tender love care.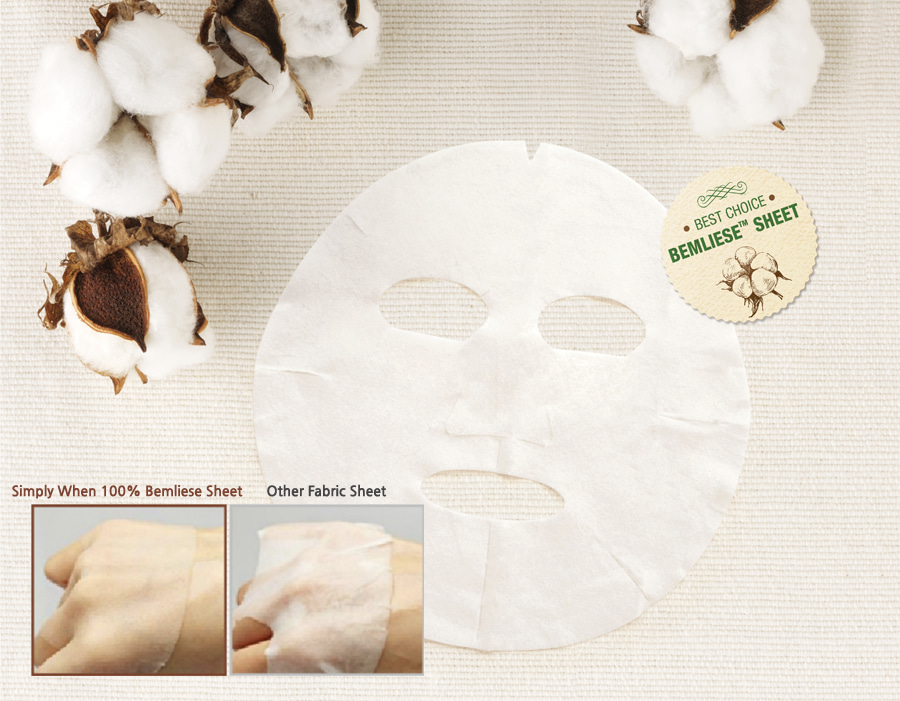 How to use:

1. Cleanse and dry face.
2. Open the pouch and unfold the fabric sheet and align openings for eyes, nose, mouth and apply.
3. Adjust for good fit and leave on for 10 to 20 minutes until the essence is well absorbed.
4. Remove the mask and discard. Massage remaining product into face and neck. No need to rinse.
Size: 23ml
Does not contain parabens, sulfates, triclosan and phenoxyethanol. Dermatologically tested.
Main active ingredients:
BETAINE SALICYLATE- Fatty acid derived from sugar beet plant, betaine salicylate. It is found in many fruits, vegetables and nuts. Like cholesterol, betaine salicylate occurs naturally in the skin and is used in cosmetics and personal care products as a moisturizing and soothing agent. Betaine salicylate is a keratolytic beta-hydroxy acid (BHA) that is gentle on the skin, improves skin tone and texture. Betaine salicylate does not irritate the skin, is suitable for sensitive skin.
CALENDULA OFFICINALIS FLOWER EXTRACT - Calendula has antibacterial and anti-inflammatory properties, helps to heal red, itchy and scaly skin. Calendula moisturizes and softens the skin.
HONEY EXTRACT- Honey has antibacterial properties and is highly valued in folk medicine. Balances the normal functioning of the skin. Increases the water content of the skin and helps to keep the skin soft. Makes skin look smoother and naturally shines.

Sodium Hyaluronate - Hyaluronic acid is a naturally occurring acid in the skin that makes it smooth and wrinkle-free. In addition, hyaluronic acid protects the skin from the effects of free radicals and stimulates skin renewal processes. As you age, the amount of hyaluronic acid in the skin decreases, wrinkles appear, the skin becomes drier and loses its youthful tone and elasticity. Hyaluronic acid reduces moisture evaporation in the skin, promotes the synthesis of collagen and elastin, and protects the skin from UV radiation.
Aqua (Water), Glycerin, Glycereth-26, Phenoxyethanol, Betaine Salicylate, Polysorbate 20, Arginine, Carbomer, Butylene Glycol, Calendula Officinalis Flower Extract, Honey Extract, Allantoin, Disodium EDTA, Ethylhexylglycerin, Sodium Hyaluronate, Achillea Millefolium Extract, Artemisia Absinthium Extract, Arnica Montana Flower Extract, Gentiana Lutea Root Extract, Illicium Verum (Anise) Fruit Extract, Acrylic Acid, Parfum (Fragrance), Limonene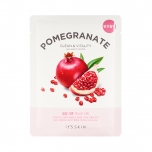 Item:
11332 ,
Qty:
In Stock
1,95 €