The set includes 4 Leaders Insolution fabric masks.
Leaders Insolution Wrinkle-Tox Mask: The Wrinkle-Tox Mask improves elasticity and firmness in skin that has lost its resilience. Adenosine, a compound naturally produced by the body, improves wrinkles and prevents signs of aging by supplying nutrition to the skin and promoting collagen production. Recommended for skin that has decreased in elasticity and has begun to show fine lines; skin that lacks moisture and nourishment.
Effect: reduces wrinkles and mimic lines; moisturizes skin in-depth; firms skin and leaves it smooth; minimizes signs of aging; improves the uneven skin tone.
Leaders Insolution Aquaringer Treatment Mask: The Aquaringer Treatment Mask provides intense moisture to dry skin with natural Alps Glacier Water, resulting in instantly refreshed skin. It also contains Adenosine, which prevents and minimizes fine lines and other signs of aging. Recommended for skin that is especially dry, sensitive, and tired; skin that needs oil-moisture balance.
Effect: Minimizes fine lines and signs of aging Provides moisture to dry skin and keeps it hydrated.
Leaders Insolution Collagen Lifting Mask: The Collagen Lifting Mask replenishes moisture to create supple, younger looking skin. Water-soluble marine collagen and elastin revive the skin's elasticity and promote healthy skin by supplying moisture. Recommended for skin with pigmentation and signs of aging; skin that looks tired and dull.

Effect: reduces wrinkles ja mimic lines; moisturizes skin in-depth; tightens the skin and leaves it smooth; stops premature aging.
Leaders Insolution Tea Tree Relaxing Mask: The Teatree Relaxing Mask relieves irritated and sensitive acne-prone skin caused by excessive sebum, while reducing inflammation and calming skin. Fresh organic leaf extracts such as birch, hazelnut, and olive promote balanced skin to prevent breakouts. Helps to protect the skin against harmful external environment. Recommended for skin that is rough and unbalanced; skin that is irritated, itchy, or sunburned.
Effect: Protects and revitalizes the skin without causing irritation Helps to relieve skin irritation and control excessive sebum
How to use: Remove the mask from packaging, gently unfold. Apply mask to face and fit it to facial contours. Leave on for 10-20 minutes then discard. Gently pat face with fingertips until remaining serum is fully absorbed.
Size: 4x 25ml
Leaders Insolution Wrinkle: Water, Glycerin, Methylpropanediol, Butylene Glycol, Dipropylene Glycol, Chamomilla Recutita (Matricaria) Flower Extract, Acer saccharum (Sugar Maple) extract, Betaine, Portulaca Oleracea Extract, Hydroxyethyl Acrylate/Sodium Acryloyldimethyl Taurate Copolymer, Ethylhexylglycerin, Caprylyl Glycol, Xanthan Gum, Adenosine, Sorbitan Isostearate, Polysorbate 60, Sodium Hyaluronate, Fragrance, Saururus Chinensis Extract, Ledum Palustre Extract, Houttuynia Cordata Extract, Ecklonia Cava Extract, Artemisia Capillaris Flower Extract, Acetyl Hexapeptide-8, Gentiana Lutea Root Extract, Artemisia Absinthium Extract, Arnica Montana Flower Extract, Achillea Millefolium Extract, Pseudoalteromonas Ferment Extract, Palmitoyl Tripeptide-5, Hydrolyzed Wheat Protein, Hydrolyzed Soy Protein, 1,2-Hexanediol, Tripeptide-10 Citrulline, Tripeptide-1
Leaders Insolution Aquaringer: Water, Glycerin, Methylpropanediol, Butylene Glycol, Dipropylene Glycol, Chamomilla Recutita (Matricaria) Flower Extract, Acer saccharum (Sugar Maple) extract, Betaine, Mineral Water, Portulaca Oleracea Extract, Hydroxyethyl Acrylate/Sodium Acryloyldimethyl Taurate Copolymer, Caprylyl Glycol, Ethylhexylglycerin, Xanthan Gum, Adenosine, Polysorbate 60, Sorbitan Isostearate, Fragrance, Sodium Hyaluronate, Artemisia Capillaris Flower Extract, Ecklonia Cava Extract, Houttuynia Cordata Extract, Ledum Palustre Extract, Saururus Chinensis Extract, Achillea Millefolium Extract, Arnica Montana Flower Extract, Artemisia Absinthium Extract, Gentiana Lutea Root Extract, Serine, Glutamic Acid, Palmitoyl Tripeptide-5, Aspartic Acid, Leucine, Alanine, Lysine, Arginine, Tyrosine, Phenylalanine, Proline, Threonine, Valine, Isoleucine, Histidine, Cysteine, Methionine
Leaders Insolution Collagen: Water, Glycerin, Methylpropanediol, Butylene Glycol, Dipropylene Glycol, Chamomilla, Recutita (Matricaria) Flower Extract, Acer saccharum (Sugar Maple) Extract, Betaine, Portulaca Oleracea Extract, Hydroxyethyl Acrylate/Sodium Acryloyldimethyl Taurate Copolymer, Caprylyl Glycol, Ethylhexylglycerin, Xanthan Gum,1,2-Hexanediol, Polysorbate 60, Sorbitan Isostearate, Fragrance, Hydrolyzed Collagen, Sodium Hyaluronate, Artemisia Capillaris Flower Extract, Ecklonia Cava Extract, Houttuynia Cordata Extract, Ledum Palustre Extract, Saururus Chinensis Extract, Hydrolyzed Elastin, Achillea Millefolium Extract, Arnica Montana Flower Extract, Artemisia Absinthium Extract, Gentiana Lutea Root Extract, Palmitoyl Tripeptide-5
Leaders Insolution Tea Tree: Water, Methylpropanediol, Butylene Glycol, Glycerin, Dipropylene Glycol, Chamomilla Recutita (Matricaria) Flower Extract, Acer saccharum (Sugar Maple) Extract, Portulaca Oleracea Extract, Hydroxyethyl Acrylate/Sodium Acryloyldimethyl Taurate Copolymer, Centella Asiatica Extract, Betaine, Xanthan Gum, Caprylyl Glycol, Ethylhexylglycerin, Curcuma Longa (Turmeric) Root Extract, Pinus Densiflora Leaf Extract, Propanediol, Polysorbate 60, Sorbitan Isostearate, Sodium Hyaluronate, Artemisia Capillaris Flower Extract, Ecklonia Cava Extract, Houttuynia Cordata Extract, Ledum Palustre Extract,Saururus Chinensis Extract, Achillea Millefolium Extract, Arnica Montana Flower Extract, Artemisia Absinthium Extract, Gentiana Lutea Root Extract, Melaleuca Alternifolia (Tea Tree) Leaf Oil, Palmitoyl Tripeptide-5, Betula Alba Bud Extract, Corylus Avellana (Hazel) Bud Extract, Juglans Regia (Walnut) Leaf Extract, Olea Europaea (Olive) Bud Extract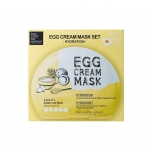 Item:
11643 ,
Qty:
In Stock
24,90 €