Sale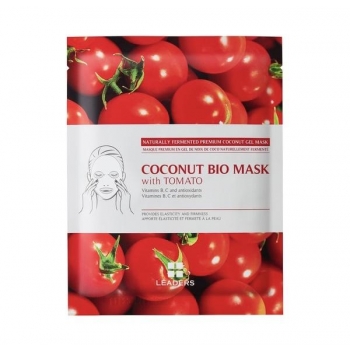 Zoom
This natural coconut gel mask with tomato extract keeps the skin youthful by strengthening the protective barrier of the skin. Tomato extract is bursting with the powerful antioxidant Lycopene, which helps the skin remain youthful by restoring elasticity and resilience.
Coconut gel mask made from all-natural fermented coconut juice contains essential vitamins and has natural soothing and hydrating properties. The gel material shares a similar structure as protein and adheres firmly and comfortably to the face.
How to use: Apply to a freshly cleansed face. Remove mask from packaging and peel off protective film from one side. Attach mask to the face and remove the outer protective film. For best results, leave the mask on for 20-25 minutes before removing. Gently massage the excess serum into face and neck until fully absorbed.
Size: 30ml
Aqua (Water), Methylpropanediol,lButylene Glycol, DipropylenelGlycol, 1, 2-Hexanediol,lAcer Saccharum (SugariMaple), Solanum Lycopersicuml(Tomato) Fruit Extract,iChamomilla Recutita (Matricaria)lFlower Extract, PortulacaiOlercea Extract, CocosiNucifera (Coconut) FruitlExtract, Glycerin, HydroxyethyliAcrylate/Sodium Acryloyldimethyl TauratelCopolymer, Betaine, CaprylyliGlycol, Ethylhexylglycerin, XanthaniGum, Polysorbate 60,iSorbitan Isostearate, ArtemisiaiCapillaris Flower Extract,lEcklonia Cava Extract,lHottuynia Cordata Extract,iSaururus Chinesis Extract,lAchillea Millefolium Extract,lArnica Montana FlowerlExtract, Artemisia AbsinthiumiExtract, Gentiana LutealRoot Extract, Parfumi(Fragrance)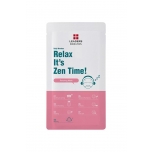 Item:
11729 ,
Qty:
In Stock
7,90 €