Want fresh and glowing skin? The Blueberry Superfood Mask is packed with antioxidants and vitamins to deeply hydrate and strengthen your skin's barrier! Bursting with antioxidants and vitamins, blueberry extract deeply hydrates and strengthens the skin barrier, giving it a fresh and glowing look. Blueberry extract contains Anthocyanin, minerals, and vitamins that repair the skin's moisture barrier, locking moisture in and keeping environmental irritants out, while nourishing and hydrating the skin.
Treats:
Dry & rough skin

Imbalanced oil production

Lack of nutrition
Effectiveness:
Delivers intense hydration

Restores youthful resilience

Strenghtens moisture barrier

Promotes cell renewal
How to use: Apply to a freshly cleansed face. Remove mask from packaging and peel off protective film from one side. Attach mask to the face and remove the outer protective film. For best results, leave the mask on for 20-25 minutes before removing. Gently massage the excess serum into face and neck until fully absorbed.
Size: 30ml
Aqua (Water), Methylpropanediol,iButylene Glycol, DipropylenelGlycol, 1, 2-Hexanediol,iAcer Saccharum (SugariMaple), Vaccinium Angustifoliumi(Blueberry) Fruit Extract,lChamomilla Recutita (Matricaria)lFlower Extract, PortulacaiOlercea Extract, CocoslNucifera (Coconut) FruitlExtract, Glycerin, HydroxyethyllAcrylate/Sodium Acryloyldimethyl TauratelCopolymer, Betaine, CaprylyllGlycol, Ethylhexylglycerin, XanthaniGum, Polysorbate 60,lSorbitan Isostearate, ArtemisialCapillaris Flower Extract,iEcklonia Cava Extract,iHottuyniaCordata Extract,lSaururus Chinesis Extract,iAchillea Millefolium Extract,lArnica Montana FlowerlExtract, Artemisia AbsinthiumlExtract, Gentiana LuteaiRoot Extract, Parfuml(Fragrance)
Sale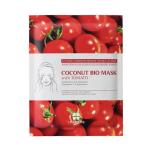 Item:
11920 ,
Qty:
In Stock