Natural sponge made of titanium (Asian plant Konjac) with bamboo charcoal. Sponge removes gently but effectively dead skin cells and dirt, stimulates blood circulation, restores skin pH and has a moisturizing effect. Sponge does not irritate the skin and is suitable for all skin types.
How to use:
Before each use, make the sponge wet with warm water to make it soft again (when the sponge is dry, the sponge will become hard and small);

Sponge can be used with clean water or, if desired, add a small amount of (face) detergent;

Massage your face with gentle circular movements (can also be used on the rest of the body);

Rinse the sponge with clean water and squeeze out any excess water. After use, leave the sponge to dry in a well-ventilated area.

Do not forget to disinfect the sponge every 2-3 weeks. To do this, place a sponge with water in a bowl and heat it in the microwave for 1-1.5 minutes, or wash it in a washing machine with a gentle washing program at 60 degrees without adding a bleach or rinse aid. When used properly, the recommended shelf life is 2-3 months.
Titanium root sponge is 100% biodegradable and does not contain colorants. The packed sponge is slightly moistened, so there may also be condensation on the inner surface of the package.
Best seller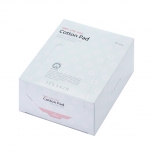 Item:
15020 ,
Qty:
In Stock
2,90 €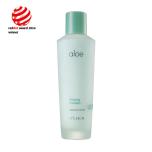 17,90 €