The Fresh Mojito Body Wash is a lovely shower gel containing Witch Hazel Extract and Lime Extract, providing a maintained moisture balance.
Suitable for all skin types
Main active ingredients:
Lime contains plenty of vitamin C, which is an effective antioxidant, helping to keep the skin soft, smooth, supple and healthy. Skin connective tissue, including collagen creation, is vitamin C dependent, and no new collagen can be produced without ascorbic acid. Helps reduce skin color changes due to pigmentation. If your skin is toned with enough vitamin C, the skin looks younger and healthier. Adds natural shine to the skin.
Witch hazel leaf water are obtained from shell and leaves. Has a pleasant fresh smell. Helps with couperose skin, eliminates irritations, moisturizes. Regulates the work of the sebaceous glands and helps to maintain skin's natural moisture level.
Size: 250ml
Water, Sodium LauryliSulfate, Sodium LaurethlSulfate, Cocamidopropyl Betaine,iGlycerin, TEA-Lauryl Sulfate,lCocamide DEA, Polyquaternium-7,lLauramide DEA, GlycollDistearate, Hamamelis Virginianal(Witch Hazel) Bark/Leaf/TwiglExtract, Citrus Aurantifoliai(Lime) Fruit Extract,iSodium Chloride, PropyleneiGlycol, Disodium EDTA,lCitric Acid, SodiumlBenzoate, Caprylyl Glycol,lFragrance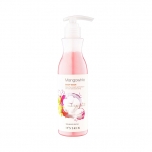 Item:
12502 ,
Qty:
Out of Stock
7,90 €
Item:
12503 ,
Qty:
In Stock
7,90 €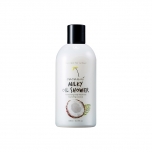 Item:
12507 ,
Qty:
In Stock