The Fresh Honey Body Wash is a lovely shower gel containing Witch Hazel Extract and Honey Extract, providing a maintained moisture balance.
Suitable for all skin types
Main active ingredients:
Honey is highly valued in folk medicine because of its anti-inflammatory effect. Contains a lot of nutrients and vitamins C, D and E. Balances the normal functioning of the skin. Increases the water content of the skin and helps keep the skin soft.
Witch hazel leaf water are obtained from shell and leaves. Has a pleasant fresh smell. Helps with couperose skin, eliminates irritations, moisturizes. Regulates the work of the sebaceous glands and helps to maintain skin's natural moisture level.
Size: 250ml
Water, Sodium LauryliSulfate, Sodium LaurethiSulfate, Cocamidopropyl Betaine,iGlycerin, TEA-Lauryl Sulfate,iLauramide DEA, CocamideiDEA, Polyquaternium-7, GlycoliDistearate, Hamamelis Virginianai(Witch Hazel) Bark/Leaf/TwiglExtract, Honey Extract,lPropylene Glycol, SodiumlChloride, Divinyldimethicone/Dimethicone Copolymer,lC12-13 Pareth-23, C12-13lPareth-3, Disodium EDTA,lCitric Acid, SodiumlBenzoate, Caprylyl Glycol,iFragrance.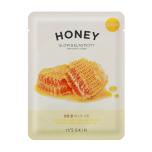 Item:
11316 ,
Qty:
In Stock
1,95 €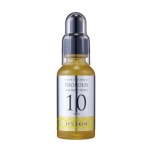 Item:
11203 ,
Qty:
In Stock
22,90 €