Luxurious 4-piece set with mini products.

It'S SKIN Prestige Crème d'Escargot: The highly concentrated, nourishing multi-care cream maintains the optimal oil and moisture balance in skin by preventing skin dryness while providing a refreshing feel. Mucin is natural snail secretion filtrate.Mucin also contains high levels of Chondroichin which improves the skin's elasticity, supplies moisture, re-generates damaged cells quickly and protects the skin. This cream works like a miracle as it also contains the Sh-Oligopeptide-1 ingredient which produces synergy effects in skin regeneration.

Skin Type: Suitable for sensitive, normal and combined skin.
How to use: Apply on clean face post toner. Follow with D'Escargot Eye Cream and Essence. Use Morning and Evening.

Size: 10ml
In 2014-2017, Prestige Crème d'Escargot has received the highest quality award from Monde Selection, Grand Gold.
It'S SKIN Prestige d'Escargot BB-cream: Prestige Crème D' Escargot B.b features an exclusive MUCIN extract that deeply hydrates and protects skin. Containing snail secretion filtrate (21%), the secretion of snail is remarkable skin improvement system, and sh-Oligopeptide-1 helps skin care and makes elastic skin. Prestige crème d' escargot B.B featured by including snail secretion filtrate as the main ingredient, MUCIN extract from snails shows good effects on caring process of skin rapidly and relieves skin stress. Crème d' escargot B.B is the one of the Prestige line that helps your skin brightly and softly.
How to use:

Apply to cleansed and toned skin, evenly distributed, wait a few minutes and continue applying the rest of makeup.

Size: 10ml
Prestige d'Escargot toner: The It's Skin Prestige Tonique D'Escargot I is a hydrating toner enriched with snail mucin extract. This toner greatly relieves dryness by rehydrating and boosting healing on dry and damaged skin. It also improves skin texture by reducing appearance of acne scars, freckles, spots and other skin blemishes. Its softening and tightening features covers fine lines, wrinkles and reduces appearance of enlarged pores. This repairing toner helps restore and bring back the natural and healthy skin.

How to use: Use after cleansing stage. Dispense appropriate amount on palm and apply onto skin until absorbed. You can also put onto cotton pad and gently massage over skin.
Size: 15ml
Prestige d'Escargot lotion: It's Skin brings together the best beauty secrets from Korea: especially the new trend ingredient, snail secretion (21%). It regenerates the skin, nourishes and invigorates. Particularly sensitive skin gains new vitality. Combined with sH-oligopeptide-1 it becomes more elastic, is less exposed to stress and can unfold its unique radiance anew. The D'Escargot Riche lotion is a marvel treatment to meet the highest expectations - and everything a dry skin could wish for.

How to use: Apply a sufficient amount of the product to your body. Then massage in completely with light circular movements.
Size: 15ml
Main active ingredients:
Snail secretion (mucin) contains effective ingredients that moisturize and nourish the skin. Mucin elevates elastin and collagen levels, makes the skin more elastic and wrinkles more delicate. It improves the natural action of skin tissue and helps to recover faster from acne, enlarged pores, postpartum pigmentation, pigmentation, scars, etc. Protects against negative environmental impacts.
Epidermal Growth Factor (EGF) increases the ability of the skin to produce new cells, improves skin tone, and strengthens the skin structure. Facilitates the disappearance of mimic wrinkles with rejuvenating effect.
Oligopeptide-1 rejuvenates cells and strengthens their defense capacity, accelerates skin recovery from various problems. Normalizes tissue metabolism and improves nutrient uptake, accelerates the synthesis of collagen and elastin, thereby increasing skin elasticity. Makes skin smooth, soft and shiny.
Matsutake mushroom extract (pine-perch) adds moisture, protection and vitality to the skin.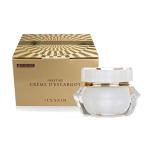 Item:
11103 ,
Qty:
In Stock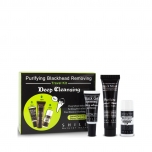 Item:
11415 ,
Qty:
In Stock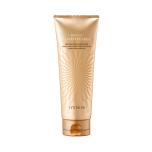 Item:
11413 ,
Qty:
In Stock