UUS RF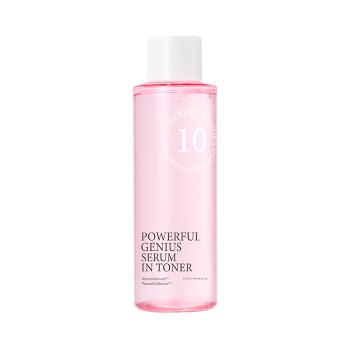 Zoom
Toner that delivers intense boost of moisture to the skin like serum and improves skin texture.
How to use Genius Serum In Toner? Soak a cotton pad with a generous amount of toner.
Gently sweep over the skin with it. Don't forget to do the routine on a daily basis!
BiomeGenius5™-Patented lactobacillus ingredient - Toner stays on the skin firmly to deliver rich hydration
PHA - Smoothly exfoliate flaking skin texture
Free of 10 harmful ingredients - Excluded 10 potentially harmful ingredients
Size: 255ml