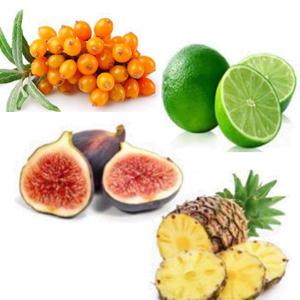 10,000ppm lemon extract controls excess sebum to make your skin clean and clear
Hydrating toner that replenishes moisture in each layer of skin with 8 types of hyaluronic acid. Large-size toner filled with the lushness of freshly picked lemons to refresh and clear the skin. Lemon rich in vitamin C features an excellent antioxidation effect, which prevents skin aging. High content of fruit-derived exfoliator, AHA, gently removes dead skin cells and controls sebum.
The Lemon-C Balancing Complex contains lemon extract (10,000 ppm) to transform skin that has lost its vitality due to excessive sebum into clean and clear skin.
With 8 types of hyaluronic acids and a skin moisture barrier, it not only supplies moisture to the skin but also allows the skin to absorb and retain moisture, keeping the skin hydrated for a long time.
Whenever you tap it onto your skin, the delicate and refreshing fragrance of lemon invigorates your mood.
Recommended for:
For those who have oily and dehydrated skin
For those who want clear and vibrant skin
For those who are looking for a refreshing toner without stickiness
Lemon-C Balancing Complex
Its main ingredient is lemon extract (10,000 ppm), which is rich in vitamin C, as well as sea buckthorn extract, lime extract, pineapple extract, and fig extract, to help with sebum control and clear skin tone care.
8 Types of Hyaluronic Acid
It contains 8 types of hyaluronic acids, comprised of low, medium, and high molecular weights, and provides moisture to dry and cracked skin. * 8 types of hyaluronic acids: Sodium Hyaluronate, Potassium Hyaluronate, Sodium Acetylated Hyaluronic Acid, Hydroxypropyltrimonium Hyaluronate, Sodium Hyaluronate Cross Polymer, Hydrolyzed Hyaluronic Acid, Hyaluronic Acid / Hydrolyzed
Sea buckthorn & Lime & Pineapple & Fig Extract
Excellent antioxidation from the high vitamin content
Relieves skin stress to boost health
Controls excess sebum to achieve clean skin
Gently relieves rough skin to make it supple

Water, Glycerin, Butylene Glycol, 1-2-Hexanediol, Citrus Limon (Lemon) Fruit Extract, Hippophane Rhamnoides Fruit Extract, Citrus Aurantifolia (Lime) Fruit Extract, Ficus Carica (Fig) Fruit Extract, Ananas Sativus (Pineapple) Fruit Extract, Sodium Hyaluronate, Hydroxypropyltrimonium Hyaluronate, Hydrolyzed Hyaluronic Acid, Sodium Acetylated Hyaluronate, Hyaluronic Acid, Hydrolized Sodium Hyaluronate, Sodium Hyaluronate Crosspolymer, Potassium Hyaluronate, Disodium Edta, Allantoin, Ethylhexyglycerin, Tocopherol, Peg-60 Hydrogenated Castor Oil, Fragrance, Citral, Limonene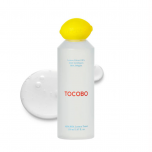 Item:
TCB0001 ,
Qty:
In Stock
24,99 €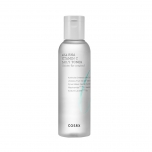 Item:
COSRX0036 ,
Qty:
Out of Stock
20,00 €