Best seller
Sale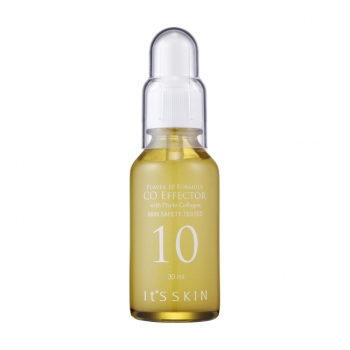 Zoom
An essence, containing a botanical-based Collagen Extract, that firms skin suffering from decreased resilience while providing texture-evening care for dryness-induced fatigued skin. When enlarged pores and decreased resilience grow apparent! Combine use with the botanical-based collagen formula of CO Effector for boosted resilience and moisture, and Houttuynia Cordata Extract-based pore care solution, PO Effector, for even better results!
The CO (Collagen) effector contains concentrated phytocollagen extracts that penetrate deep into the skin to nourish and hydrate. The collagen is derived from vegetables to help form moisture layers onto of the skin. Your skin will feel more elastic and put you back on the road to recovery!
Main active ingredients:
As the body collagen production decreases from the age of 25, the skin becomes drier and wrinkles appear. Collagen helps to improve the natural elasticity of the skin, making the skin softer and brighter. Collagen-containing products protect skin from moisture loss. Helps to lighten dark areas of the skin.
How to use: Apply a few drops to freshly cleansed skin. Follow with your favourite moisturiser.

Size:30 ml
About serums:
Serums are skin care products that are effective due to their high concentration of active ingredients. Due to the high concentration of active ingredients, it is common for serum to contain only a few active ingredients that intensively nourish deep skin layers.The texture of the serum is oil-free, allowing them to penetrate the skin's top layers. The skin does not become greasy and therefore also allows for post-serum cream application if desired. Your skin does not necessarily need to be creased after using the serum. Because the serum contains a lot of active ingredients, the use of serum results in more visible results compared to conventional moisturizers or other cosmetic products.
WATER, HYDROLYZED EXTENSIN, BUTYLENE GLYCOL, GLYCERIN, POLYGLUTAMIC ACID, NEOPENTYL GLYCOL DIHEPTANOATE, CARBOMER, TRIETHANOLAMINE, METHYLPARABANE, PEG-60 HYDROGENATED CASTROL OIL, PEG-40 HYDROGENATED GASTROL OIL, PPG-26-BUTETH-26, DISODIUM EDTA, CHLORPHENESIN, FRAGRANCE
Sale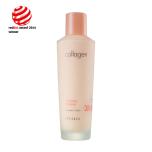 Sale