A deeply hydrating facial mist.
The Power10 Facial Mist treats skin concerns by infusing the active ingredients of Power 10 Effector deep into the skin. The mist provides dry and dehydrated skin with abundant moisture and instant hydration leaving it smooth and supple with a protective film.
Spray provides long-lasting hydration. Normalizes pH, acts as a soothing tonic. Spray is like a light mist, it is very comfortable to use on makeup skin.
Effect: moisturizes, helps maintain the correct pH level of the skin, soothes irritated skin, improves skin's resistance to the harmful effects of the external environment, prevents premature skin aging.
Suitable for dry and sensitive skin.
How to use: Can be used before makeup, or whenever the skin feels dry. Close your eyes and spray over face from a 15-20cm distance. Pat for better absorption.
Size: 80ml
Main active ingredients:
Lotus flower is a symbol of purity that has soothing and pore-reducing properties.
Ginkgo Biloba Leaf Water improves the moisture level and adds tone. It has a calming effect.
Tremella Fuciformis Polysaccharide/Maitake, rich in skin-beneficial vitamins (B, D) and minerals (K, Fe, Mg). Helps reduce the signs of stress-related fatigue. Provides skin with plenty of moisture, making it soft and supple.
Citric Acid - Vitamin C is an effective antioxidant that helps keep skin soft, smooth, supple and healthy looking. Creating connective tissue of the skin, including collagen, is vitamin C dependent, without ascorbic acid no new collagen can be formed. Helps reduce skin discolouration caused by pigmentation spots. When toned with enough vitamin C, the skin will look younger and healthier. Adds a natural glow to the complexion.
Schisandra Chinensis Fruit Extract wrinkle tones and revitalizes the skin, stimulates blood circulation and helps fight aging.
Hyaluronic acid is a naturally occurring acid in the skin that makes it smooth and wrinkle-free. In addition, hyaluronic acid protects the skin from the effects of free radicals and stimulates skin renewal processes. As you age, the amount of hyaluronic acid in the skin decreases, wrinkles appear, the skin becomes drier and loses its youthful tone and elasticity. Hyaluronic acid reduces moisture evaporation in the skin, promotes the synthesis of collagen and elastin, and protects the skin from UV radiation.
Juniper strengthens and stimulates blood circulation. It is a cleansing and antiseptic, with anti-cellulite effect. Used in cosmetics to treat acne, psoriasis, eczema and other skin inflammations. White Salt Seed Oil is long-lasting and easily absorbed, moisturizes, maintains skin moisture and reduces wrinkles.
Aqua, Dipropylene Glycol, Glycerin, Butylene Glycol, Propanediol, Nelumbo Nucifera Flower Extract, Saussurea Involucrata Extract, Selaginella Tamariscina Extract, Caprylyl Glycol, Ginkgo Biloba Leaf Water, Sodium Citrate, Ethylhexylglycerin, Peg-40 Hydrogenated Castor Oil, Ppg-26-Buteth-26, Parfum, Hydroxycitronellal, Hydroxycitronellal, Geraniol, Hexyl Cinnamal , Citric Acid, Disodium Edta, Juniperus Chinensis Xylem Extract, Tremella Fuciformis Polysaccharide, Parfum, Citral, Hydroxycitronellal, Geraniol, Linalool, Citronellol, Hexyl Cinnamal, Limonene, Sodium Hyaluronate, Polyglutamic Acid
Item:
12260 ,
Qty:
In Stock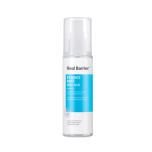 Item:
71683 ,
Qty:
In Stock
16,90 €