EXP 24.06.2021
This whipped, meringue-like mousse facial mask enriched with egg white and egg yolk extracts instantly transforms rough, dull skin into a smooth, radiant complexion in as little as five minutes. Egg white extract purifies and brightens, while egg yolk extract leaves skin hydrated and silky smooth. This unique, frothy facial mask deeply moisturizes and enhances the use of other skin care products for beautifully luminous skin and makes the perfect quick fix mask to help makeup apply flawlessly.
How to use: 1. Pump a suitable amount into dry hands and apply evenly on a clean face.
2. Massage into skin, and after five to ten minutes rinse off with lukewarm water.
Main active ingredients:
Egg Yolk Extract
The eggshell contains 90% of calcium carbonate, which is almost entirely absorbed by the body. In addition, the cream has all the trace elements needed by the body, including copper, fluorine, iron, manganese, molybdenum, phosphorus, sulfur, silicon, selenium, zinc, a total of 27 elements. The egg makes the facial skin glow. The egg is used to rejuvenate the facial skin, to refresh and debug.
Size: 100ml
Water, Betaine, Butylene Glycol, Lauryl Phosphate, Isopentane, Trehalose, Carbon Dioxide, Arginine, Potassium Laureth Phosphate, Laureth-1 Phosphate, Polyglyceryl-10 Laurate, Egg Yolk Extract/Extrait De Jaune D'oeuf, Albumen Extract, Dipropylene Glycol, Potassium Hydroxide, Glyceryl Caprylate, Caprylyl Glycol, Ppg-3 Caprylyl Ether, Acrylates /C10-30 Alkyl Acrylate Crosspolymer, Sodium Citrate, Citric Acid, Xanthan Gum, Carbomer, Disodium Edta, Phenoxyethanol, Methylparaben, Fragrance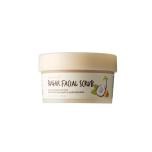 Item:
12309 ,
Qty:
In Stock
24,90 €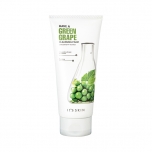 Item:
11410 ,
Qty:
In Stock
6,90 €